We understand candidates' backgrounds and accomplishments, and more importantly, their potential.  Let our Atlanta executive search firm help you recruit the leaders you need to thrive in today's competitive world.
Services
Shoemaker & Associates/Cornerstone Atlanta conducts senior-level recruiting assignments, executive coaching and leadership assessments throughout North America, as well as globally.
Learn More
ATLANTA EXECUTIVE SEARCH THAT DRIVES BUSINESS RESULTS
Our experience has been in a variety of industries and functional disciplines. Clients include Fortune 500, mid-cap, start-up and emerging organizations plus privately and family owned businesses. An Atlanta executive search firm, our long-term client relationships have been built on trust, confidence and performance.
A Modern, Measured Approach To Recruiting
Our process incorporates traditional search protocols, focusing on the candidate's competency –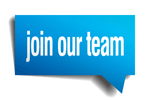 knowledge, skills, experience, track record and personal attributes. However, these measures alone sell the search process short. We believe the candidate's fit and compatibility with the client's organization is paramount to a successful search. Using state-of-the-art tools, our search process focuses on how well the candidate's style, motivations and brainpower fit the client. We combine the entire analysis, resulting in an evaluation of each candidate's traits, abilities and special talents, enabling our clients to make the best possible hiring decision.
Relationships
Our business is built on relationships. Our clients trust us to understand their organization – its strengths as well as challenges. We work with them as partners as we help them identify, attract and develop their leadership team. More than 90% of our revenues are generated from "repeat" clients or organizations referred by clients.
International Reach
As a member of Cornerstone International Group we have strong relationships with like-minded retained search and coaching organizations in the primary business centers of the world. We can conduct assignments almost anywhere, working with local network members who we know personally.
Recent Articles From Our Blog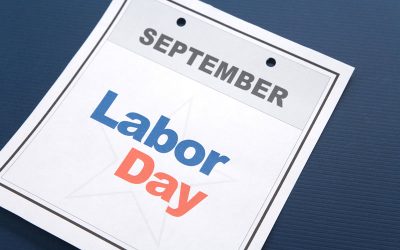 Labor Day is more than a holiday here in the U.S.  It is the day when people and organizations change.  A new sense of urgency arises.  Holidays, vacations and travel are set aside for budgets, plans, goals and business activities.  It is a dynamic time.  Think in terms of the Olympic 1500 meter, not the 10,000 meter, race.  There is a bit of time for strategy, but mostly it's executing. That's the approach to get the most possible out of this important time of year. Evaluate where you are, considering changes and opportunities that have arisen since your original plan.  Then get moving.  The best tactic is to determine what steps will have the greatest impact, and quickly implement them.  They should be sound, but don't take excessive time to make them perfect! An organization's success depends upon the people involved.  If the right people are in place in the organization, get them to buy into the vision. If they are in the organization, but not in the right role, rapidly create a structure to take advantage of their skills and abilities.  If high-performing people have notable gaps, support them.  If people who can contribute are not already part of the organization, identify and attract them. This time of year is just as important to an individual who is in an active job search.  Knowing that organizations will "turn on their afterburners," increasing your efforts to contact people and following up with people you have previously contacted should be fruitful.  It's a great time to be energetic! These steps determine how much momentum you gain during the critical last...
Contact Shoemaker & Associates - Atlanta Executive Search