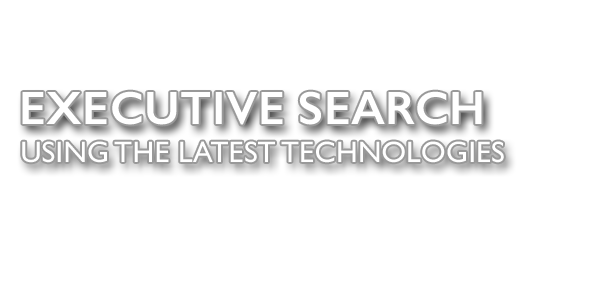 Assessment Tools: Part of Our Search Process
In today's complex business environment it seems the candidate's "fit" into the organization is increasingly important in determining their long-term success.
We have found that assessment tools, when used as an integral part of the search process, provide great advantages. They help our clients understand how each candidate will fit in this specific position and into their culture. This increases the probability of attracting the right people – not the "best people" but the "people who best fit."
We have been using these types of tools for more than ten years. During this time we have kept up to date with the latest and most effective methods of assessment technology, and only work with tools that offer this. We use these tools to provide a quantitative evaluation of "fit" of each candidate by comparing the individuals style, motivations, brainpower and emotional maturity with that preferred in a specific position. When this approach is combined with the more traditional evaluation of skills, knowledge and experience, a more thorough screening process is applied.
While our process uses assessment tools to assist narrowing down the list of potential candidates, we will always believe these assessments are merely a portion of our search and evaluation process. In the final analysis it is our personal assessment skills – our ability to understand candidates' motivations, their families, attitudes, interests, and the other circumstances that control their decisions – and compare them to the unique opportunity within a client's organization, where we are most effective.
It is this balance – using state of the art technology coupled with judgment and insight – that truly enables us to stand out. This is the foundation for our outstanding performance. We help you recruit the people who can make a significant contribution to your organization.
Leadership Assessment
Successful organizations have long believed that effective leaders make the difference in business performance, and have actively sought ways to enhance the effectiveness of their senior leadership team. A strong team that can quickly react to changing opportunities provides a competitive advantage, critical in today's business environment. Assessment of senior leaders, as well as high potential mid-career executives, provides the insight that is helpful in making the right people decisions. Helping you develop an accurate understanding of each individual, as well as the collective strengths of the senior team, is a service that we offer.
Our assessment methodology is based upon our proprietary assessment tool that assists an organization create an objective, competency-based process that is tailored to each organization's unique requirements. Considering competencies (knowledge, skills, experience) as well as compatibilities (style, values and brainpower), a consistent evaluation of an individual, or the entire management team is obtained. The final result will be specific recommendations as to how to improve both individual and team performance.
In questions as straightforward as a specific hiring decision, or as intricate as how to enhance the management team's effectiveness, we have the ability to provide the framework for an organization's ongoing selection and development efforts. Whether it is cultural change, assimilation of acquired organizations, significant expansion, turnarounds or a strategic change in directions, this assessment process helps organizations better understand their leadership capabilities, strengths and gaps. This is an effective way to determine from where your future leadership will come, and what needs to be done today to prepare for the future.