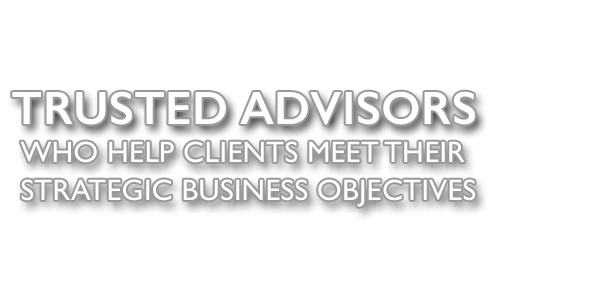 Can We Help You?
For more than 25 years our executive search services have been helping clients identify and recruit the most effective leaders for their organizations. We work with a wide variety of clients – Fortune 500, mid-cap, start-up and emerging organizations plus privately and family owned businesses. We are a "boutique" search firm, small by design so we can do what we believe really matters to you – receiving unique and personalized services and a guarantee of success. That is where we dedicate our efforts and resources.
Executive Search Services
Approximately one-half of our clients are manufacturers/marketers/distributors of either consumer or industrial products. We have strong contacts and a track record in many other sectors as well, including financial services, mining, building products, energy and education (community colleges). Assignments have ranged from general management/leadership to high impact individual contributors. We also conduct searches for independent directors for boards. We deliver candidates that are "game-changers" for our clients, whether in the U.S. or around the globe.
Leadership Assessments
We conduct assessments that help our clients better understand an individual, a specific group or their entire leadership team. This process combines our proprietary assessment tools with the experience and knowledge we have gained working with, counseling and recruiting leaders. The results include specific recommendations as to how to improve both individual and team performance.
Coaching
The International Coaching Federation (ICF) defines coaching as "partnering with clients in a thought-provoking and creative process that inspires them to maximize their personal and professional potential." We help individuals identify what is important, set priorities, put together a plan and stay the course. Whether it is assisting individuals who find themselves in roles where they are not performing at their peak or preparing individuals to assume additional responsibility, our experience and training delivers results. Larry holds an International Coach Federation ACC Credential.
International Search Assignments
As a member of Cornerstone International Group, Shoemaker & Associates offers global search capabilities in the major business centers around the world.
Onboarding
While we offer a basic level of onboarding as part of our search process, if there are more intricate needs due to organizational or employee issues, we partner with recognized professionals whose entire focus is onboarding.