We understand candidates' backgrounds and accomplishments, and more importantly, their potential.  Let our Atlanta executive search firm help you recruit the leaders you need to thrive in today's competitive world.
Services
Shoemaker & Associates/Cornerstone Atlanta conducts senior-level recruiting assignments, executive coaching and leadership assessments throughout North America, as well as globally.
Learn More
ATLANTA EXECUTIVE SEARCH THAT DRIVES BUSINESS RESULTS
Our experience has been in a variety of industries and functional disciplines. Clients include Fortune 500, mid-cap, start-up and emerging organizations plus privately and family owned businesses. An Atlanta executive search firm, our long-term client relationships have been built on trust, confidence and performance.
A Modern, Measured Approach To Recruiting
Our process incorporates traditional search protocols, focusing on the candidate's competency –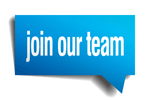 knowledge, skills, experience, track record and personal attributes. However, these measures alone sell the search process short. We believe the candidate's fit and compatibility with the client's organization is paramount to a successful search. Using state-of-the-art tools, our search process focuses on how well the candidate's style, motivations and brainpower fit the client. We combine the entire analysis, resulting in an evaluation of each candidate's traits, abilities and special talents, enabling our clients to make the best possible hiring decision.
Relationships
Our business is built on relationships. Our clients trust us to understand their organization – its strengths as well as challenges. We work with them as partners as we help them identify, attract and develop their leadership team. More than 90% of our revenues are generated from "repeat" clients or organizations referred by clients.
International Reach
As a member of Cornerstone International Group we have strong relationships with like-minded retained search and coaching organizations in the primary business centers of the world. We can conduct assignments almost anywhere, working with local network members who we know personally.
Recent Articles From Our Blog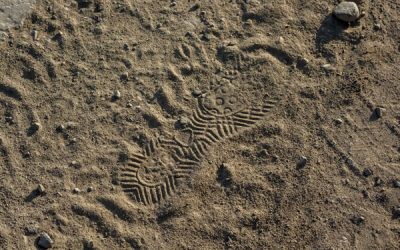 Sitting in an outdoor cafe in Toledo, Spain, following an invigorating three day Annual Conference for members of Cornerstone International Group, makes it easy to put in perspective the choices we make in our lives. One of the highlights of the conference is getting to know more about the individuals who are part of this organization. We know each other as professionals, and as friends. This year we learned about contributions some have made outside of business. In 2008, Gary refocused his life after receiving a serious medical diagnosis. Thankfully, the medical issue has been resolved, but Gary continues with his bucket list. A young man who was his taxi (tut-tut) driver on a trip to Cambodia, where Gary had gone to visit the temple complex of Angkor Wat, impressed Gary. The young man felt he was not prepared to have a future, but he did have a vision of starting his own business. He was contributing a significant amount of his earnings to help children with essentials needed to receive an education. Gary was so inspired by the young man's passion that he paid for him to complete his business degree, as well as his MBA. He now has a successful business. But it does not stop there. Gary and the young man stayed in contact. A few years ago he introduced Gary to a village with a very deprived school: the building and rooms were there, but no chalk for the boards, no desks, no supplies. Gary bought supplies and paid for uniforms, shoes and books for students in grades 1-6. He also provided one month's food...
Contact Shoemaker & Associates - Atlanta Executive Search