We understand candidates' backgrounds and accomplishments, and more importantly, their potential.  Let our Atlanta executive search firm help you recruit the leaders you need to thrive in today's competitive world.
Services
Shoemaker & Associates/Cornerstone Atlanta conducts senior-level recruiting assignments, executive coaching and leadership assessments throughout North America, as well as globally.
Learn More
ATLANTA EXECUTIVE SEARCH THAT DRIVES BUSINESS RESULTS
Our experience has been in a variety of industries and functional disciplines. Clients include Fortune 500, mid-cap, start-up and emerging organizations plus privately and family owned businesses. An Atlanta executive search firm, our long-term client relationships have been built on trust, confidence and performance.
A Modern, Measured Approach To Recruiting
Our process incorporates traditional search protocols, focusing on the candidate's competency –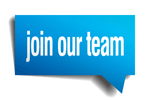 knowledge, skills, experience, track record and personal attributes. However, these measures alone sell the search process short. We believe the candidate's fit and compatibility with the client's organization is paramount to a successful search. Using state-of-the-art tools, our search process focuses on how well the candidate's style, motivations and brainpower fit the client. We combine the entire analysis, resulting in an evaluation of each candidate's traits, abilities and special talents, enabling our clients to make the best possible hiring decision.
Relationships
Our business is built on relationships. Our clients trust us to understand their organization – its strengths as well as challenges. We work with them as partners as we help them identify, attract and develop their leadership team. More than 90% of our revenues are generated from "repeat" clients or organizations referred by clients.
International Reach
As a member of Cornerstone International Group we have strong relationships with like-minded retained search and coaching organizations in the primary business centers of the world. We can conduct assignments almost anywhere, working with local network members who we know personally.
Recent Articles From Our Blog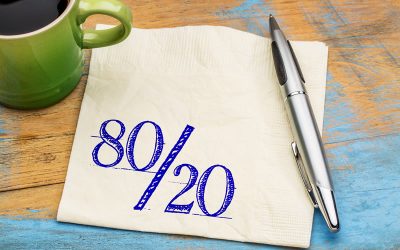 The Pareto Principle, introduced in 1906 by Italian economist Vilfredo Pareto and developed further by Joseph Juran, is widely known as the 80/20 rule.  It states that in every event, 80% of the outcomes are contributed by 20% of the causes.  Believe it or not, this has a heck of a lot to do with recruiting top talent!  But perhaps not in the way you imagine. In the old recruiting model, the 80 / 20 rule was used to mean that successfully filling a key position depended 80% on finding the right candidates, and 20% on everything else.  Emphasis was on identifying potential candidates. Like many things that have an impact on organizational performance, however, recruiting is changing, probably more dramatically than most others. Social Media and readily available data have made it much easier to find individuals with the desired background and experience.  And this, in turn, has given us yet another meaning to the 80/20 rule. Emphasis has moved from identifying individuals who have appropriate knowledge and experience to making certain the person who joins the organization fits.  This perspective has flipped the rule.  Today, only 20% of the success in filling a position is based upon identifying potential candidates and 80% of the success is determining their ability to be successful in the future in the specific organization. The recently released book Agile Talent, by Cornerstone International Group member Ralf Knegtmans, points out that successful recruiting projects require understanding a number of things about  candidates, including their: Ability – what the individual knows and what they are capable of Personality Traits – what distinguishes the individual...
Contact Shoemaker & Associates - Atlanta Executive Search