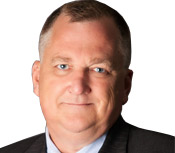 Walter brings years of retained search knowledge and experience to Shoemaker & Associates/ Cornerstone Atlanta. For more than 25 years he has recruited leaders across multiple functions, primarily in the Industrial, Consumer Durables and Not-for-Profit markets. A key component of his practice has been identifying and recruiting leaders for strategic global positions: over 50% of his projects have been for executives to lead global or regional enterprises. More than 75% of his business is from repeat clients, and 70% of his work is for executive positions at the Vice President level and above.
Before he joined Shoemaker & Associates/Cornerstone Atlanta, Walter had been a senior partner with two other leading global networks. His career in executive search began as a consultant in the Chicago office of a top five integrated firm.
Prior to beginning his executive search career, Walter's professional experience included both sales and marketing roles with well-known communications and consumer products organizations.
Walter is a past Americas Council member of the AESC and has held board seats for multiple civic and educational organizations. He is Level I & II and Talent Recruitment certified in Harrison Assessments. He earned a Master in International Management (MIM) from Arizona State University's Thunderbird School of Global Management, and a BA in Political Science from the University of Massachusetts at Amherst.
 
HELPFUL LINKS
Cornerstone International Group
Society for Human Resource Management
PrimeGenesis – Executive Onboarding
International Association for Corporate & Professional Recruitment
World at Work
ERE.NET – Recruiting News, Recruiting Events, Recruiting Community, Social Recruiting