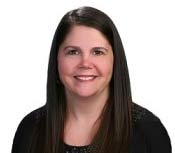 Tami has been an integral part of Shoemaker & Associates/Cornerstone Atlanta for more than 15 years.
Her contributions include administrative support to the search process, comprising of research and ongoing client and candidate interaction, and making certain each client and candidate receives the outstanding service we have committed.
Tami is also Executive Administrator for Cornerstone International Group and shares responsibility for the success of the Cornerstone International Group Annual Conference.
Prior to beginning her search career, Tami spent three years working at the headquarters of a global hotel chain.
 
HELPFUL LINKS
Cornerstone International Group
Society for Human Resource Management
PrimeGenesis – Executive Onboarding
International Association for Corporate & Professional Recruitment
World at Work
ERE.NET – Recruiting News, Recruiting Events, Recruiting Community, Social Recruiting