MEMBER OF CORNERSTONE INTERNATIONAL GROUP
We help clients attract and develop leaders and high impact talent anywhere around the word.
In today's business environment, Talent needs are less determined by local geographical constraints than by global opportunities. Successful organizations must attract and develop high performing individuals who can be effective whatever the local culture. We offer clients a comprehensive search process, enabling them to hire the "right candidate" wherever their requirements are.
As a member of Cornerstone International Group, a network of executive search and leadership development firms located in principal cities around the world, we can quickly support your Talent needs while ensuring the personal service and undivided attention we have always delivered. We, like many of our clients, have no boundaries, just the exciting future that globalization truly represents.
Since we host one of Cornerstone International Group's global headquarters (the other is Shanghai), we interact weekly with members from around the world. Our knowledge of the various local economies, as well as global trends and specific market details, enables us to provide insight to organizations that are considering expanding their footprint.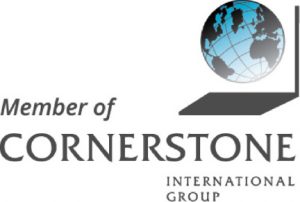 A Global Search Firm
Shoemaker & Associates/Cornerstone Atlanta helps clients recruit and develop talent almost anywhere around the globe.

Recent Events

Cornerstone International Group Conference - Bangkok 2018
We deliver the Best of Both Worlds: "The Power of Many… the Focus of One!"
Contact Shoemaker & Associates To Learn More