OUR EXECUTIVE SEARCH PROCESS
Executive search is both an art and a science. You have to know people, because it is a people business. That is the "art." Equally important is the process that ensures the desired outcome. That is where science comes in. Our process is rigorous and delivers the outcomes clients and candidates expect.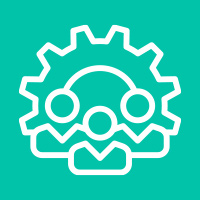 Understanding the Organization, Culture and Position
Understanding the organization, culture and role
Our executive search process begins with an on-site meeting so we can get to know you. We want to know your company's culture – its style, personality, structure, work environment, philosophies and strategies. We want to understand the specific requirements, responsibilities and expectations of the position. With your input, we agree on the search strategy, including target companies, candidate strategies and diversity goals. We understand your priorities and expectations. Then we tailor the search process for the assignment.
Developing the Search Profile
We use information obtained from our discussions to develop a Search Profile that describes your organization and outlines the reporting structure, the responsibilities and cultural sensitivities. We describe the required experience and education of the ideal candidate and address the personal characteristics that enable people to flourish within your organization's culture. After you approve the Search Profile, we provide it to potential candidates and referral sources to develop interest, referrals and evaluate qualifications.
Finding Outstanding Candidates by Digging Deeper
Identifying Potential Candidates
Using the Search Profile as a guide, we develop a list of industries and organizations where we expect to find qualified candidates. We use industry contacts and direct networking to identify potential candidates in these targeted organizations. We also contact people in our proprietary database and utilize published and internet resources to add to this list of potential candidates. This wide variety of contacts ensures that the final panel of candidates comes from the broadest possible pool of qualified individuals.
Developing Candidates
In the initial part of our search process, we use telephone and email to approach potential candidates. When a person shows interest, a telephone interview focused on their career and accomplishments results in narrowing this to a list of prospects. A second, more in-depth telephone interview enables us to identify those that have the required experience and personal qualities. These become our long-list of candidates, who we discuss with you and determine the most appropriate ones to pursue.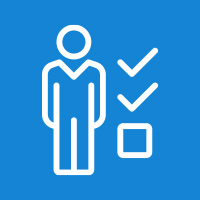 Assessing Candidates to Deliver those that Fit Best
Assessing Candidates
We conduct an extensive face-to-face interview with these prospects to assess how their business experience, core competencies, and ability to assimilate into your culture, as well as their personal and career goals, match the opportunity. Larry's experience as an executive coach provides him an ability to understand candidates that is unique in the retained search industry. We incorporate the results of our assessment tools that measure how well the individuals' fit into your organization.
Presenting Candidates
Candidates who fit all the requirements make our short list. Our presentation includes a detailed summary of their work experience and technical knowledge, and their personal motivation and other concerns or interests that may affect their performance. We provide insight into their communications skills, management style and personality profile, as well as their strengths and gaps when compared with the Search Profile. You understand not only what they have accomplished, but also their potential.
Checking References
Collaborating with you, we agree on the approach for in-depth background checks. We validate references throughout the process, and can verify education and employment history if you prefer. We can also provide more in-depth references, working closely with you to help ensure "no surprises."
Getting to Yes
Negotiating
We will assist you in structuring a competitive offer to provide incentive to the candidate, yet stay within the framework of your compensation system. The relationship that we have developed with the candidate during the process will place us in a position to act as a counsel to both you and the candidate on any particularly sensitive issues, as well as to understand candidate expectations.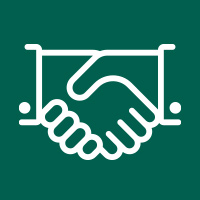 Supporting You All the Way
Coordinating Client/Candidate Meetings
We will manage the entire search process and the arrangements for your meeting with the candidates, including arranging travel and accommodations, if you wish. As we work closely with the candidate in doing this, we are continuing to develop a close relationship, placing us in a position of obtaining accurate, candid feedback.
Onboarding
The initial 100 days are critical to the candidate's successful integration into your organization. We are prepared to assist with this process using proven methodology that provides valuable guidance to your new employee, helping enhance success and accelerate growth.
Once on board, we will remain in contact with the new employee and stay in touch with the hiring executive to ensure a successful transition. We are committed to long-term satisfaction for both parties.
Member of AESC
Shoemaker & Associates/Cornerstone Atlanta is proud to be a member of The Association of Executive Search and Leadership Consultants (AESC), an organization that has set the standards for executive search and leadership consulting around the globe for over 50 years. AESC is the voice of excellence for the executive search and leadership consulting profession worldwide. The AESC seal represents quality and integrity. AESC Members are expert advisors; as partners they understand what is at stake—the value of success and the cost of failure.
Because AESC Members must commit and adhere to the AESC's industry and government recognized Code of Professional Practice, client organizations worldwide have assurance that AESC Members are able to serve as trusted advisors for their most important engagements.